6464 Sunset Boulevard, Hollywood CA
All languages | Union | Non-union
Casting available in LA | NY | Chicago | SF | London | Paris | Vancouver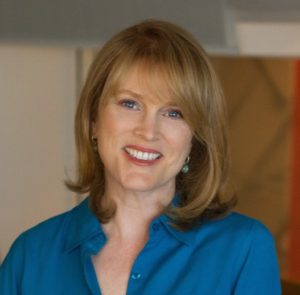 Looking for a unique voice for your next project? You've come to the right place. For years, Elaine Craig has been casting unique voices for animation, films, commercials, video games and digital content. In addition to working with the top talent agencies, we actively seek out fresh and innovative talent from the TV and film industry, YouTube and social media, and comedy/improv clubs in all major cities. So when you need that special voice for your next project, we're ready.
We carefully select only the performers most suited to your project, and expertly direct them to your specifications. Then, we save you even more time by sending you only the best of the best.
Sound good? Give us a try on your next voice casting project.  You'll see why the best in the business are giving us such rave reviews...

Academy Award Winning Director / PIXAR Animation Studios
,
Elaine Craig offers invaluable assistance up the slippery slope of voice casting. Her extensive knowledge of voice talent, which ranges from the most experienced celebrities to the most unknown of newcomers, gives her a tremendous advantage in finding just the right voice for any character or situation. Working with her was a pleasure!
Producer / Secret Weapon Marketing
,
The casting for the Honda campaign worked really well!  We were especially happy with the Spanish cast!
Producer / Commonwealth McCann
,
Your entire team is a dream to work with.
Director / Industrial Light & Magic (ILM)
,
Over the years Elaine Craig has proven to be an unparalleled asset in the post production of features, TV projects and commercials. Her ear is acute, and her imagination is matched only by her enthusiasm. For me, there is no better resource for the industry's voice casting needs.
VP Executive Producer / McCann Erickson
,
It's really quite simple: pick up the phone, call Elaine Craig Voice Casting, then sit back and wait for great casting options. They hit the mark everytime.
Director / Secret Weapon Marketing (Los Angeles)
,
Elaine has been giving me great voices for Jack In The Box since the campaign began. This won't be public, right? I don't want the whole world discovering her.
Senior Producer / RPA (Los Angeles)
,
Elaine and team did a fantastic job finding very specific voices for a recent campaign. I can recommend them unreservedly – and they are a pleasure to work with.


6464 West Sunset Blvd. Suite 1150
Hollywood, CA 90028
For a project estimate, please contact us at ecvc@elainecraig.com
Or, if you prefer, call us at (323) 469-8773